Capture the Power of Colour 
Colours influence buying decisions
Did you know that brand colours influence 90% of snap buying decisions?
... and that colours shout the emotional tone of your brand?
Does your Colour Story support your brand?
Tip: The secret to success is at the bottom of this page.
Here, the consistent use of purple creates a colour story: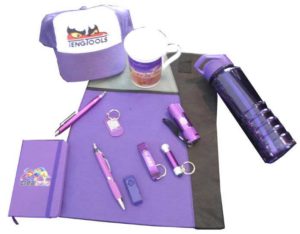 Notice how the purple colour remains consistent across the range of promotional products by this brand.