Secrets to Choosing The Right Promotional Product
Read these questions and answers to discover the secrets to choosing the right promotional products to grow your business.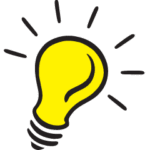 What makes people want to have a particular promo item?
Whether or not the promo item is useful is the deciding factor for 69% of people.
Perceptions of what is "useful" differ by sex, as will be revealed below.
Which promo items do people regard as most useful?
Stationery (Promotional pens, printed pads, branded notebooks, customised compendiums)
Computer accessories
Health/exercise items (healthy choices / environmentally-friendly / apparel)
Since stationery and computer accessories are so popular, it's hardly surprising that stylus pens for use with touch-screens are best-sellers.
How often do people use promo items?
Most people use a promo item at least once per week.
Reusable produce bags and reusable shopping bags create a unique branding opportunity to provide your customers with something useful that they'll use regularly.
How long do people keep promotional merchandise?
Average = 7 months.
Most, 60% of people, keep promotional  items for more than 2 years.
Which promo items are kept for the longest time?
Clothing / apparel
Bags (in USA bags have the highest brand impressions of all products)
Calendars
What do people do with promo items after they've used them for months to years?
20% throw them away.
63% give them away.
So the majority of promo items start a new life in someone else's everyday lives, and your promo products continue to promote your brand to more people.
Are you targeting men or women with your marketing activities?
What are the favourite promo items for that sex?
Female sex favour:
Promotional calendars
Male sex favour:
Shirts (including T-shirts)
Do you need help choosing the best promotional product to grow your business?
Contact PensOnline today.